RARE Vintage 80's Michael Jackson THRILLER Leather Jacket Metal Brand Size 40 M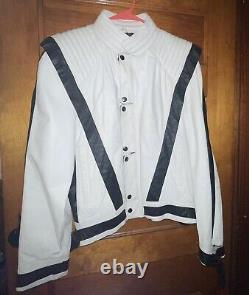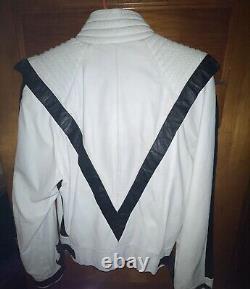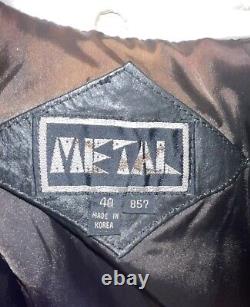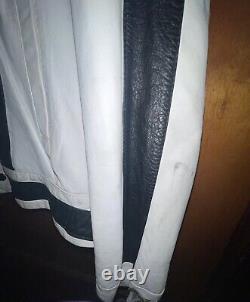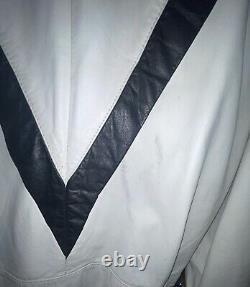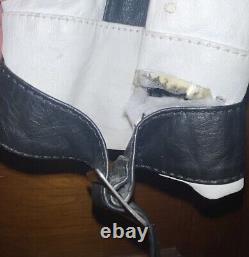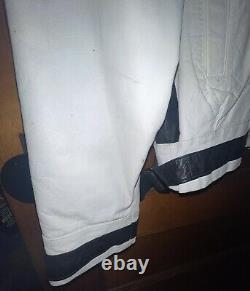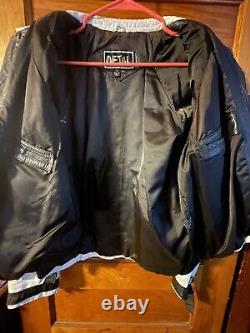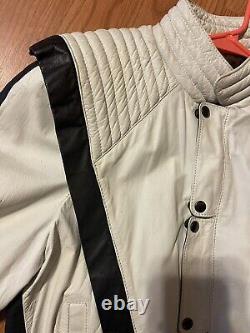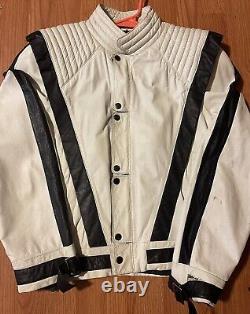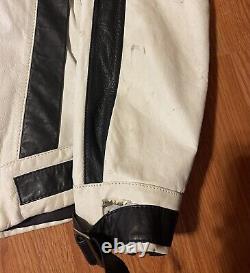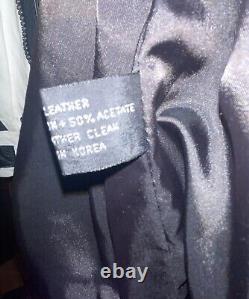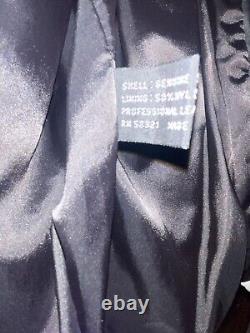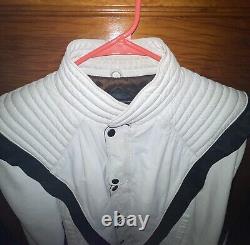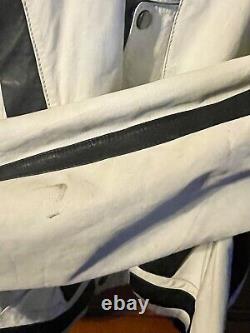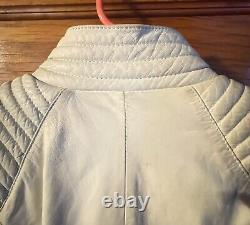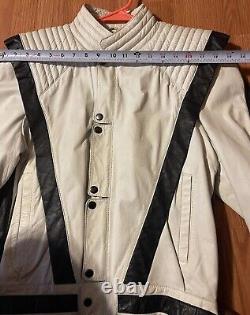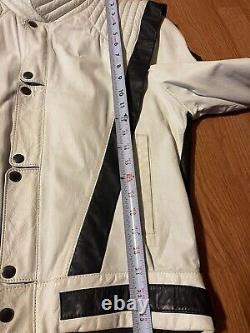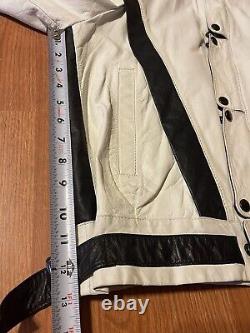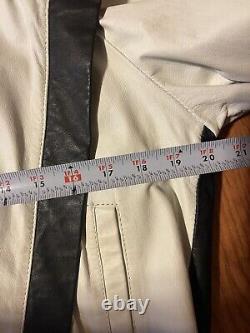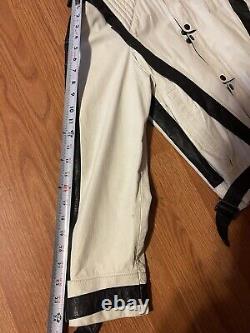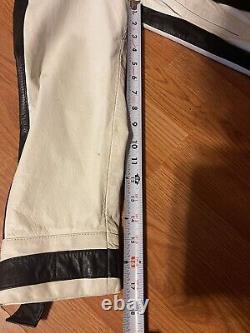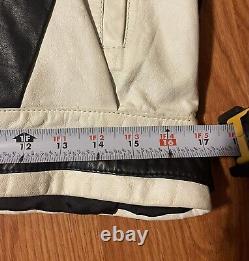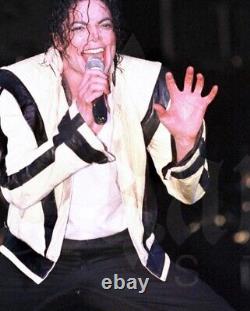 Get ready to rock the world with this vintage Michael Jackson THRILLER leather jacket! Made from high-quality leather, this jacket features a unique "V" shaped design. The jacket is perfect for any occasion, whether it's a Halloween party or just to wear as an every day jacket. It comes with a full zip, over zipper snap button closures, and adjustable buckles on the wrist and waist straps.
The shoulders are quilted and have padding which makes it comfortable to wear. It is lined and collared, with a mid jacket/coat length. There are two inside pockets which make storing extra/ private items convenient. The jacket is size 40 (which is typically a Medium) and is perfect for men or women who love to rock a classic 80's look!
Shoulder to shoulder (width) - 19. Armpit to armpit (width)- 20. Waist (width)- adjustable 17-19. Top of shoulder to bottom of jacket (length)- 23.5. Under armpit to bottom of jacket (length)- 13. Top of shoulder to cuff of sleeve (arm)- 24.5. Under armpit to cuff of sleeve (arm)- 17. It has some marks on it, which I have not tried to clean off. It is recommended to get the leather cleaned accordingly. The left sleeve cuff is ripped by the buckle. Please feel free to ask any questions before purchasing. Lining- 50% Nylon, 50% Acetate.