RARE Vintage Cold Painted Metal Georg Heyde Nodder Dog Large Pointer Gorgeous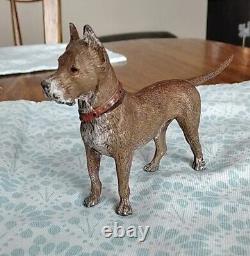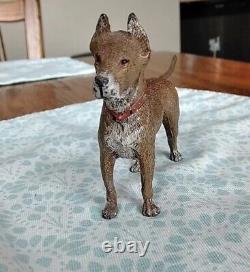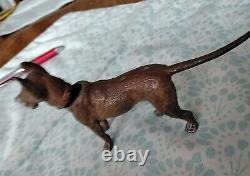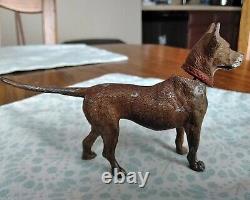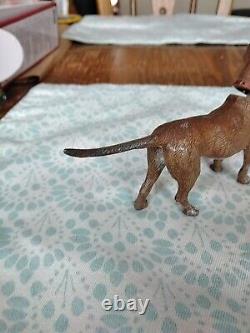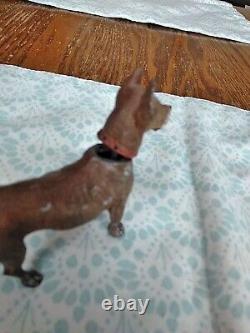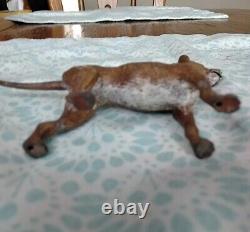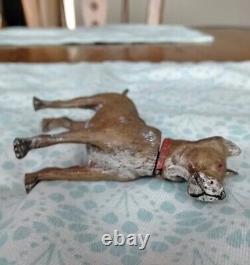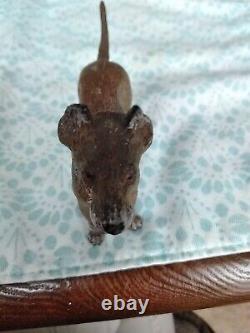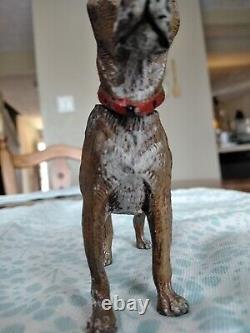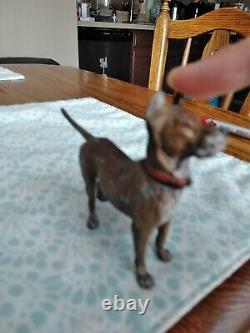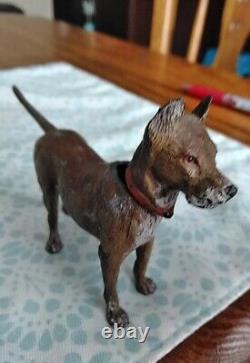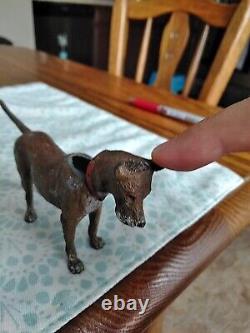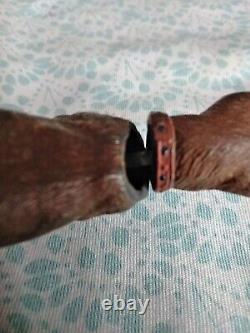 RARE Vintage Cold Painted Metal Georg Heyde Nodder Dog - Large Pointer Gorgeous! Hand crafted from pot metal, and hand painted.
Brown, with a reddish and black studded collar, black nose, white fur on his face and chest. In classic pointer position, tail out and ready! Heyde Nodders are quite rare, and this one is a wonderful larger example. He's about 3.25" high to his ears, and about 5" long from face to tail.
Normal wear to the paint, as expected with cold painted antiques. His "nodder" is strong and well secured, no issues!
Many of the most amazing figures and tin toys ever produced were crafted in Germany during the late 19th / early 20th Century. In 1872 Georg Heyde based in Dresden, Germany started making toy soldiers and other figures like his many counterparts based in Nuremburg.
Their quality and attention to detail made Heyde the leading exporter of toy soldiers in the world until WWI in 1914. Heyde's business ended during WW2 due to the obvious situation. Among his many amazing toys are his Zeppelin models that are not only rare but very sought after by collectors and interior designers alike.