Vintage Mexican Mixed Metal Chess Set Mariachis Charro Mexico Palace 32pc Rare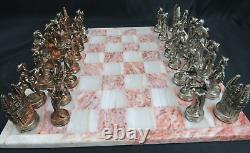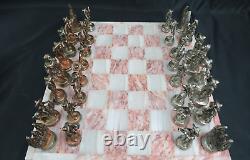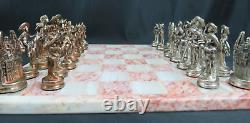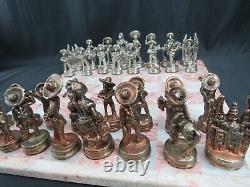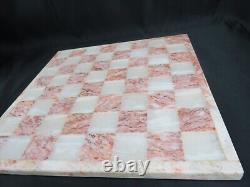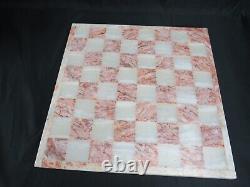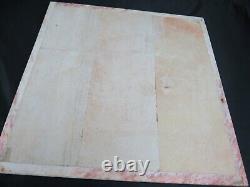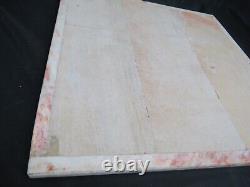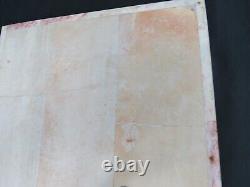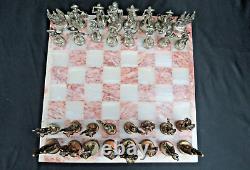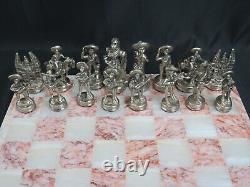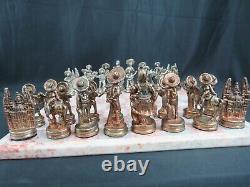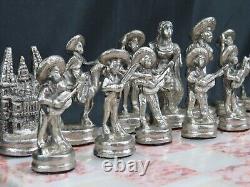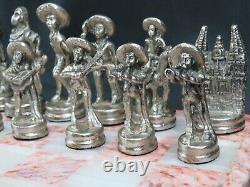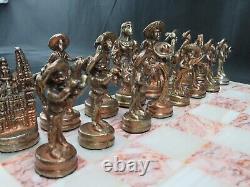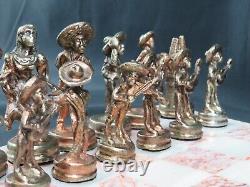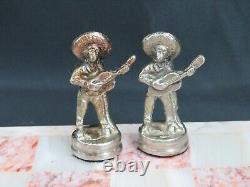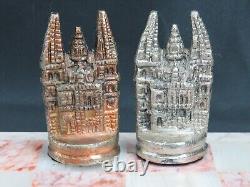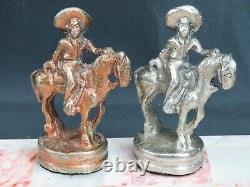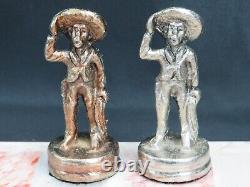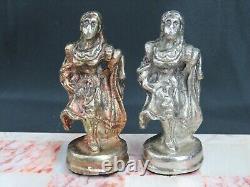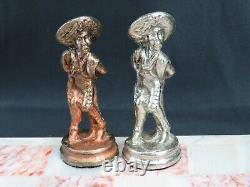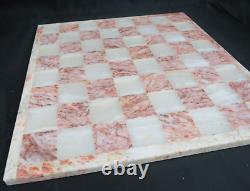 VINTAGE MEXICAN MIXED METAL CHESS SET MARIACHIS CHARRO MEXICO PALACE 32PC RARE. Vintage Mexican Mixed Lead Metal Chess Set Pieces Mariachis Charro Mexico Palace 36pc complete with heavy stone chess board. These are heavy weight silver tone pewter? With the others being copper color washed please note copper color worn in places. The tallest piece (Queen) being 3.5.
Elevate your chess-playing experience with this Vintage Mexican Mixed Metal Chess Set. This rare 32-piece set features a unique Mariachis and Charro theme, adding cultural flair and artistry to your games.
It's a collector's gem and a conversation starter. Vintage Mexican Mixed Metal Chess Set. Elevate your chess game with this unique and rare set.
Features a Mariachis and Charro theme for added cultural charm. 32 pieces for comprehensive and strategic gameplay. Crafted with mixed metals for a unique and artistic touch. Elevate your collection with this one-of-a-kind chess set.
Perfect for chess enthusiasts, collectors, and art appreciators. Own a piece of chess history with this Vintage Mexican Chess Set. Please see pictures for actual item. ONLY ITEMS IN PICTURES ARE INCLUDED. All Sales for Parts Category are Final. I believe excellent customer service is essential to any thriving business and will do my best within reason to meet your needs. If you have any issues whatsoever after receiving our item please contact me immediately before leaving feedback and I will do my absolute best to remedy the situation for you. I do not sell replicas or fakes of any kind. Items may have wear, stains, tears, or other imperfections. Please contact me if you have any questions/concerns. You may return an item for any reason.